We build custom, cloud based software that works exactly how you need it to - All on time, and on budget.
We build custom, cloud based software that works exactly how you need it to - All on time, and on budget.
We plan, design, develop, and support the best software/web portals

right here in the U.S.A

Google Reviews (15)
4.9/5.0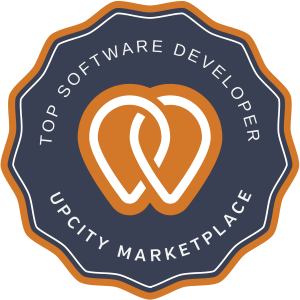 UpCity Reviews
5.0/5.0

BigCommerce Reviews
5.0/5.0
Over 18 years, we have developed a reputation of getting the job done right the first time, on budget, and on schedule.
Verified Google Review

"Source Web Solutions built a complex web application for us from start-to-finish. We brought Source an idea and basic requirements and they provided a transparent quote and lots of insightful thoughts/ideas based on their experience running their own apps. They laid out a detailed scope and project milestones and kept us updated throughout the development which came in on-time and for the cost they quoted upfront. After the app launched, they provided ample support and were genuinely invested in the success of the app. Beyond delivering a quality product, I was impressed with their integrity in conducting business. Their firm is big enough to build great products, and small enough to care about them. The leadership team personally takes time to weigh in and contribute to projects, and they went out of their way to provide advice and support throughout. Suffice it to say that we'll be using Source again."
We're unique in that we can develop your cloud software from the ground up without compromise - And tailor it to any device you need.
"Off the shelf" software which doesn't work the way you need it to – But with no recourse!
Never-ending, large license fees/contracts for multiple different software tools
Un-intuitive software with no way to change it
Waiting long periods of time for critical bug fixes
Not having control over your software tools – And the feeling of "paying rent" for software that isn't even working for you.
Not having 1 portal to access everything your company needs.  Disjointed tools requiring multiple software suites with different logins and different quirks.
We're ready for your challenge. Request a free, no obligation consultation! 800-997-2806.
Latest News and Press Releases

2021: New Project
2021 - SOURCE partnered with UCS to create a highly specialized shipping logistics cloud application to meet the challenges caused by the global pandemic. We sat down to learn the day to day operations of UCS so we could craft a solution that not only gives UCS a huge advantage over the competition but also addresses new challenges in this new economy.

2021: HR Dashboard Project Awarded

Since 2013, Source has been a software partner with Networth Realty to continually evolve their cornerstone custom software portal, C.A.S.H...

This new H.R. dashboard aims to bring together all of the human resource components of their organization into one place - Eliminating countless Google Spreadsheets, API connections to 3rd party software, and mountains of PDFs.

By the end of this software development, a new employee will be able to very easily be onboarded to C.A.S.H. and handle all their documentation, initial training, and "graduation" into a full time employee.

Bespoke CRM/ERP || Released 2020

The new custom CRM/EPR will adapt to Gray Greens current processes instead of a one-size-fits all approach common with current offerings such as HubSpot, SalesForce and mHelpDesk. Gray Green found that the cost of extending these popular cloud ERPs and CRMs was more complex and more expensive than building their own custom solution. They also wanted to regain control over their data and create a technology asset that would give them a distinct edge over their competition.

Custom Intake Portal For Drug Compliance

2019 is a big year for Source and the medical industry - Pharmatech represents the second enterprise level software application in 2019. This custom software portal will save thousands of hours per year for hospitals and doctors offices across the country by streamlining the process of returning unused pharmaceuticals to their manufacturers legally. Source is working with U.S. government systems including the Medicaid NDC Database to ensure human error is kept to a minimum through automating data entry - Preventing the wrong drugs from going to the wrong places.
Specific Examples of Recent Web Portal / Custom Cloud Software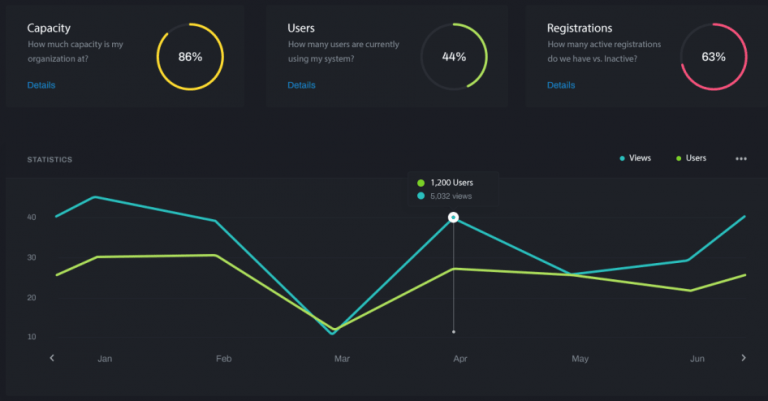 Custom CMMS
Simplified Maintenance Management
Many companies come to us needing a custom online portal to manage their service jobs and their techs - From receiving the job, creating a service order (terminologies change from company to company), scheduling dispatch/service techs, accounting for the job, receiving of payments from the customer, and storing/producing any work orders online.
Common Features To Most CMMS We Program:
100% cloud based - Manage your business from anywhere on any device. No more software to install.
We can connect to your existing systems, such as Quickbooks. We can also connect to other outside systems, one example is Verizon Connect maps (allowing you to see your techs in real time on a map).
It's completely custom to your workflow - No more compromises from "off the shelf" CMMS software you've had in the past.
We do the hard work of figuring out how to import your data and migrate you to your new system with as little interruption as possible.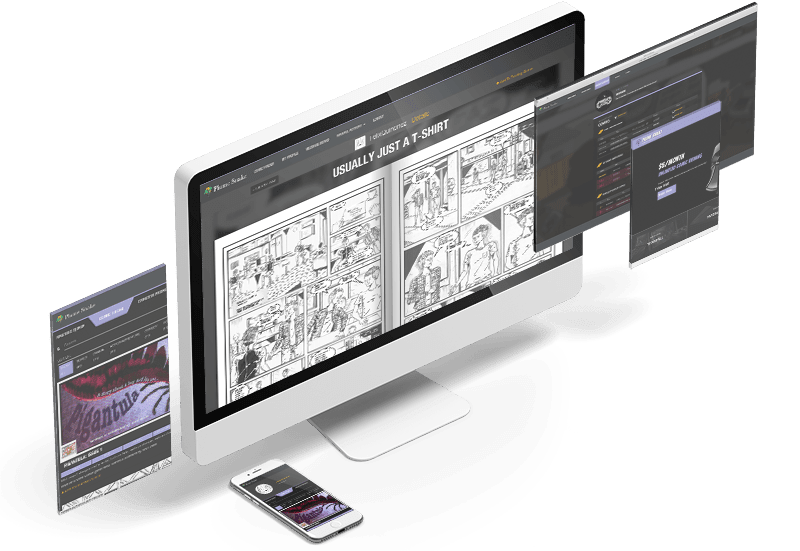 Custom Member Portals
Full Membership Management
Have the next awesome idea for the masses? We have the experience to get your member portal/SaaS started the RIGHT way so all you worry about is selling your services.
Common Features To Most Membership Portals/SaaS We Develop:
Getting a member signed up with username/password, putting products/services behind paywall(s), collecting royalties (in the case where you cater to creators and users), accounting, and reporting.
We can build comprehensive payment/royalty systems including users paying monthly/annually - Example: If you have creators who market their products, we can set it up to where you get 90% of the revenue and they get 10% of the revenue.
100% cloud based - And responsive!
We can connect to your existing systems or create new connections such as Quickbooks.
It's completely custom to your workflow - No more compromises from "off the shelf" software you've had in the past.
Made in the USA
100% Custom Designed/Developed by Source
Combines the best parts of Salesforce, HubSpot, DocuSign, and Quickbooks Online into ONE custom software portal built specifically for Networth's unique workflow!
Enterprise Software Development – Web Portal.
C.A.S.H. is a comprehensive cloud based portal built by Source from the ground up. C.A.S.H. streamlines the process of acquiring and selling real estate with incredible features such as daily RETS pulls nationwide, full featured contract signing, and even a powerful commission tracker for agents.
Think Netflix – For Comic Books. Complete with a Royalty System, Viewing Reports, and Favorites.
Software Development – Membership Portal
Based on a Kickstarter campaign, Plume Snake came to Source to develop an awesome membership portal that connects comic creators to comic lovers – With elements like forums, HD comic viewing, reviews, and royalty systems, Plume Snake is packed full of features for any comic enthusiast!
Made in the USA
100% Custom Designed/Developed by Source
Made in the USA
100% Custom Designed/Developed by Source Silver Jewelry Club​
You only have 10 minutes to buy!
E-Commerce Auction Store w/ Software Development
Silver Jewelry Club is an E-Commerce store with a unique twist: Only one product shows up every 10 minutes. To make this happen, Source had to write custom software as BigCommerce didn't support this functionality. Grab it while you can!
Sale Scheduler
The ultimate BigCommerce App. Allows complex sale creation for up to thousands of unique products!
E-Commerce Custom App for BigCommerce
Scheduling sales used to be hard in BigCommerce. Not anymore. Set your time, your % off, and products. Sales Scheduler then automatically sets up your sale to start and end exactly when you need it most. What a timesaver!
Made in the USA
100% Custom Designed/Developed by Source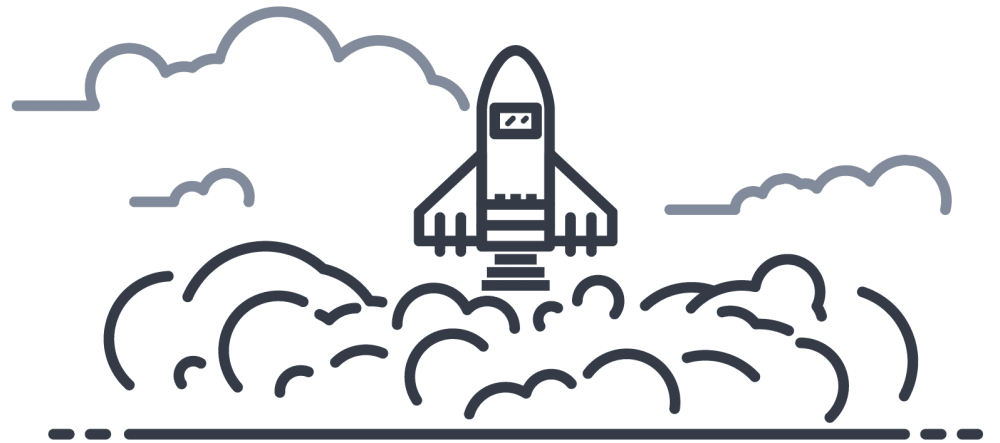 Next-Gen Interactive Prototypes Before your software is developed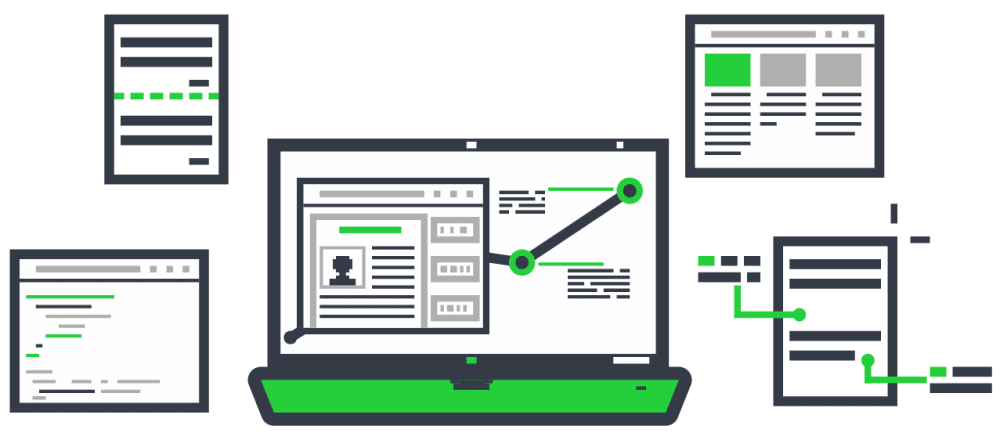 We Integrate With The Biggest Names in Software!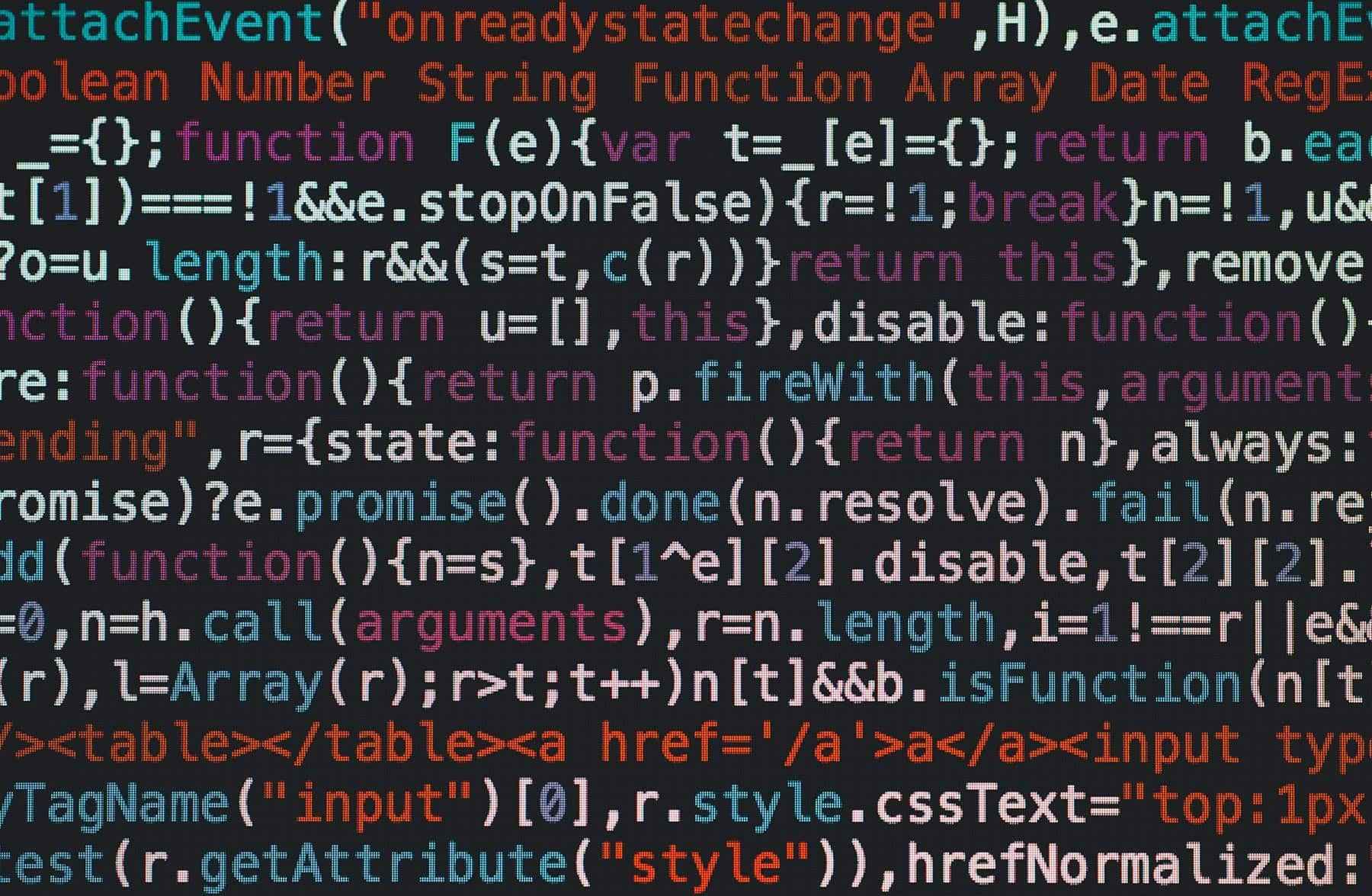 You own what we build for you. Your investment is safe.
Enterprise Level - Long Term Support and Hosting
References Available Upon Request!
We want your decision with us to be made on the best and latest recommendations – Which is why we have a list of references you can call that can give you their experience with working with us!  Hear from the people who have already spent months, even years working with us!
Verified BigCommerce Review for Source
"We had a complex project in BigCommerce. ...their team came out with flying colors. They finished the project on time and were very responsive and efficient in communication through out the whole process. They came up with a solution that was cost effective and user friendly. If you are looking for a company with Integrity and the willingness to go the extra mile then this is the one."
Verified Testimonial for Source
"The folks at SOURCE have provided services to our group that we could not find from any other web company. In addition, they are diligent with regard to keeping the assigned project within our budget allocations. They offer excellent abilities to listen to our needs, suggest improvements or enhancements and then deliver on time and on budget. Our websites and web presence has improved dramatically due to the support we have received from SOURCE Web Solutions."
Verified Google Review for Source
"As a company with multiple product lines, it was very important for us to find a website development company that had the ability to address the unique nature that each website would possess. SOURCE Web Solutions has more than provided this ability, are always available for immediate support needs and we foresee a very long business relationship."
Verified Testimonial for Source
"The customer service that we have received from the start and ongoing is phenomenal. Larry is very detailed, forward thinking and a pleasure to do business with. He clearly explains what would normally be "over your head" information in layman's terms. I would highly recommend Larry's company and team for your IT projects. You will not be disappointed."
Verified Google Review for Source
"[Source] were superb from start to finish. I could not be happier with my experience working with source. I highly recommend them for Web Design and Development. Thanks for a great job!"
Let's get your project done right the first time. Contact us now - Or swing by. There's no obligation.
available Monday-Friday from 7:30 AM – 4:30 PM (CST)
Address 307 S. Friendswood Drive, Suite C, Friendswood, Texas, 77546

Operating Hours: 7:30-4:30 PM (M-F)
Support Policy Clients: 7 days a week 7:00 AM – 11:00 PM