We look ahead with your needs
KEEP MAINTENANCE COSTS LOW/improve scalability
Want to know how we build anything from small, 10 user systems to massive, enterprise 10,000+ user systems? Leveraging powerful cloud platforms. For you, this means we can use tools like Amazon that SCALE with your business auto-magically. Stop fussing with complex growth "if-then" strategies. It's really simple now. We can help.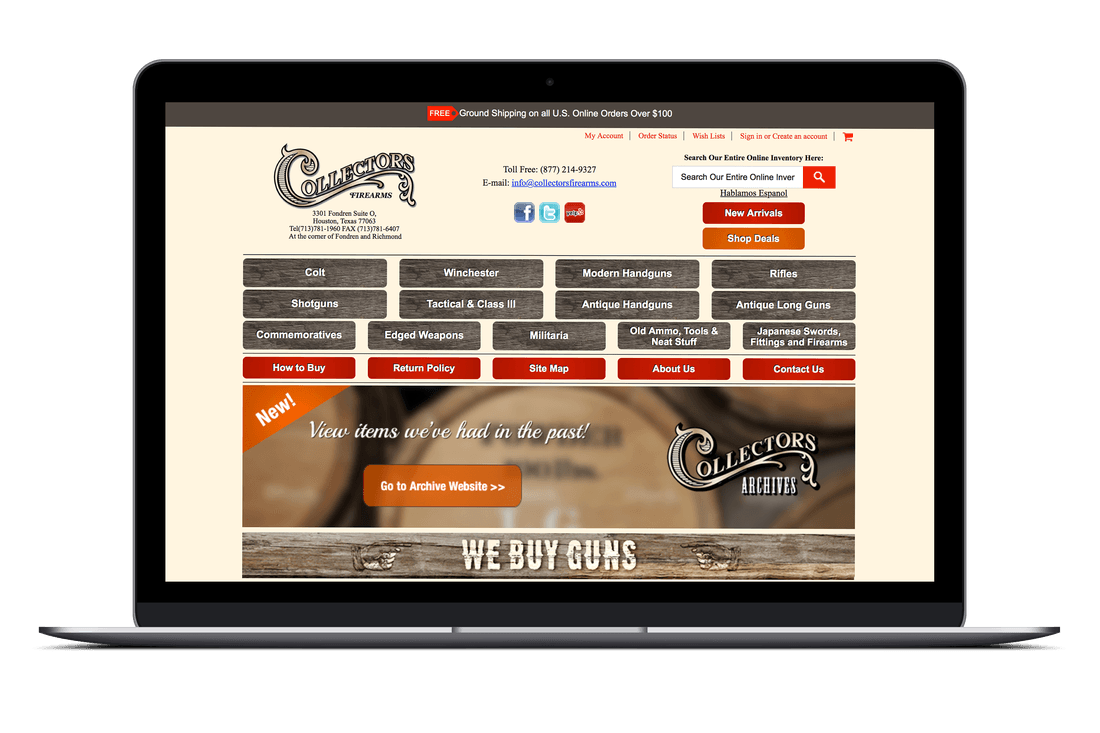 Pictured above - Collectors Firearms (E-Commerce) - Over 10,000 products and 100,000 users per month. Source developed the website based on designs Collectors already had, the e-commerce solution, and long term maintenance/evolution strategy.
WE LEVERAGE EXISTING TECHNOLOGY
who said custom means constantly "re-inventing the wheel"?
If you are already using, for example, Quickbooks, then why build a custom accounting system from scratch? Instead, Source would recommend instead connecting (with microservices/apis) to Quickbooks - Saving thousands and with no "learning curve" headaches for you!
FASTEST DEVELOPMENT WITH LEAST BUGS
Get your project done even quicker with a "fast track" options
Our proven software "foundation" and procedures (developed by Source, not an "off-the-shelf" solution) helps us to develop your software faster, more cost effectively, and with less errors. If you need your product sooner, Source provides "Fast Track" options potentially shaving months off your project!
P.S. We don't publish how long our average project takes... Why? Because the work we do is custom to your needs. Some of our projects have taken a few days while other have taken more than a year.
SUPPORT / EVOLUTION COMES STANDARD
Stop paying for bugs! Up to 12 month warranty!!
With larger projects comes the need to have a solid, reputable team behind it. With our exclusive software "foundation", evolving your web application is cost-effective while maintaining is as defect free as possible.
Source offers "Pay-As-You-Go" support and custom support policies depending on your needs.